In this article you will learn how to update the personal details of your account, such as your password, email address, and name of the account.
To update your account password and view your recent activity, navigate to your Account Menu in the top right of the screen once you are logged in. Once clicked, a menu will display.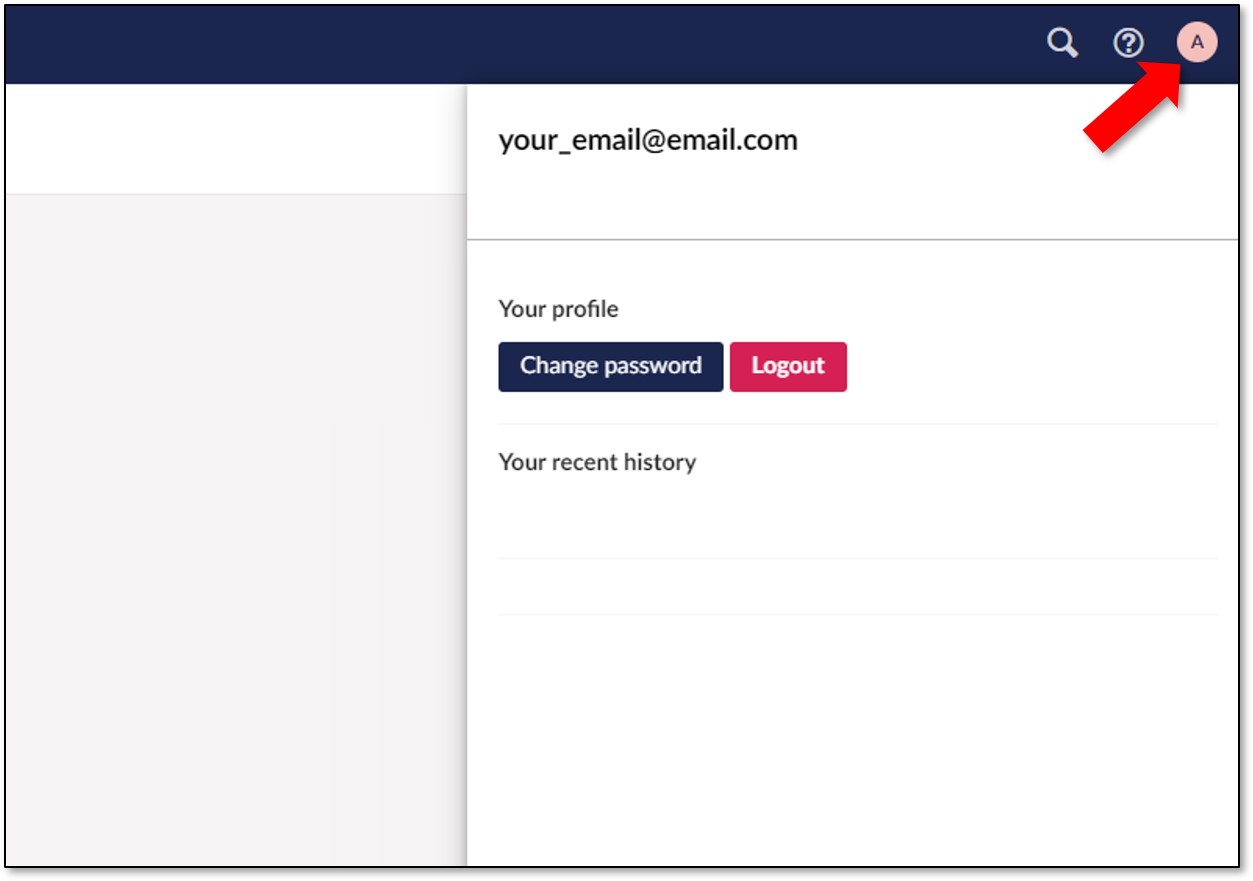 If you know what your current password it, you can use the Change password button here to update it. There is also a feature here where you can view your recent history including products you've added and updated.
If you do not know what your current password is, and you'd like to change it, visit this How to reset your password help article.
If you do not know what your email is to access your account, or wish to change it, please get in touch with us.