Enable viewers to better understand your product by uploading videos.
To add a video, you will first need your videos uploaded onto YouTube or Vimeo.
The first steps are to login to your account, navigate to your Content tab, access your Products folder, and click the name of the product you wish to edit.
Once you are editing your product, scroll down to the Video section and click the plus (+) icon to open the Add a video menu.
Copy the video link from where you uploaded the video:
YouTube example

And then paste the video link into the Add a video menu and click the green Submit button in the bottom right corner of your screen.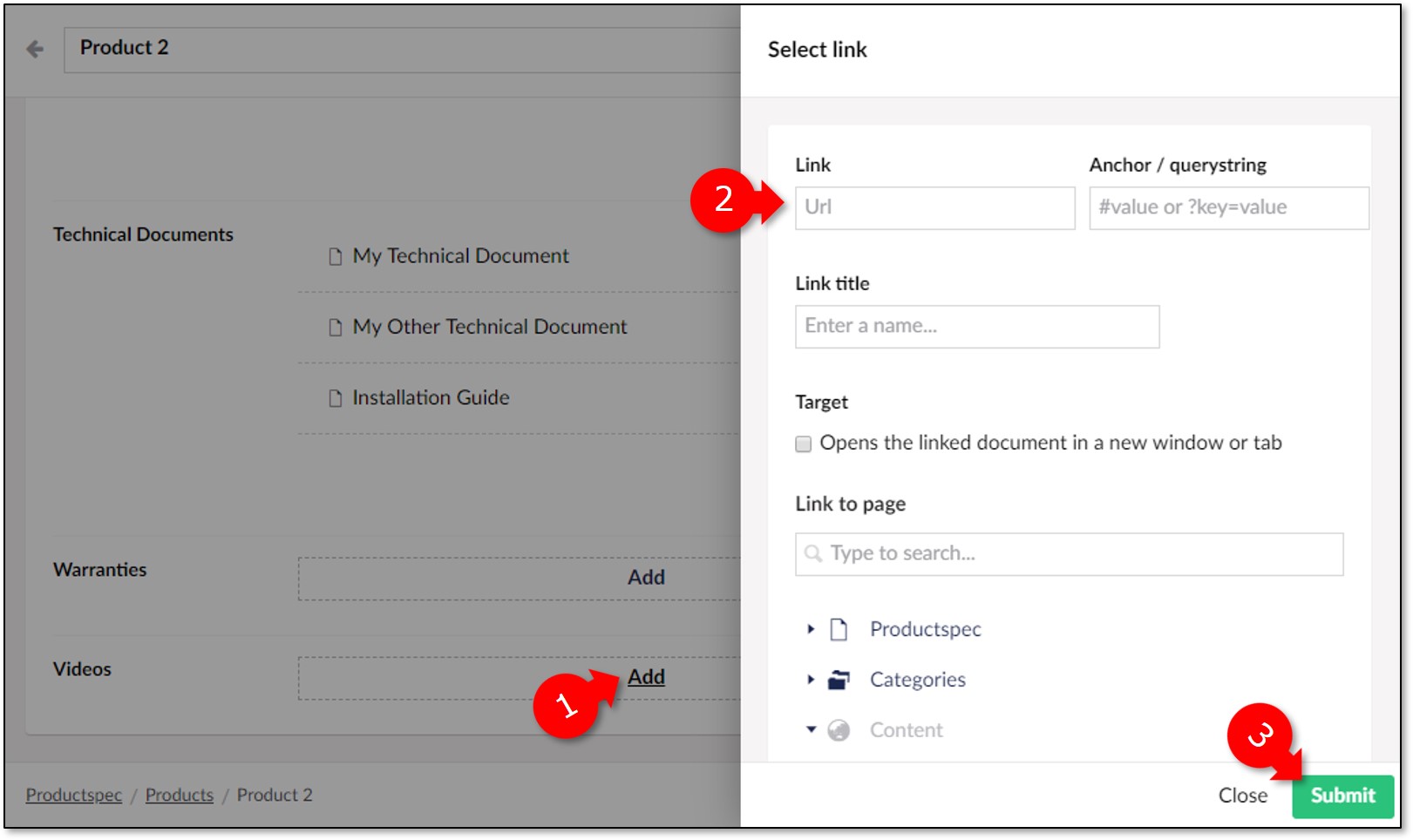 Don't forget to click Save (this file won't be visible on the website) or Save and Publish (this file will be visible on the website) when finished.
If you do not have videos uploaded to either YouTube or Vimeo yet, please click on the following links for support on how to do this:
Still having difficulties adding videos to your product listings? Get in touch with us.