The Productspec website uses a filing system to manage your uploaded files (documents, images, etc).
Before you add any files to a product, you first have to navigate to the Media tab in the top left of your screen and click on the folder with your company name at the top of the list in the left hand sidebar.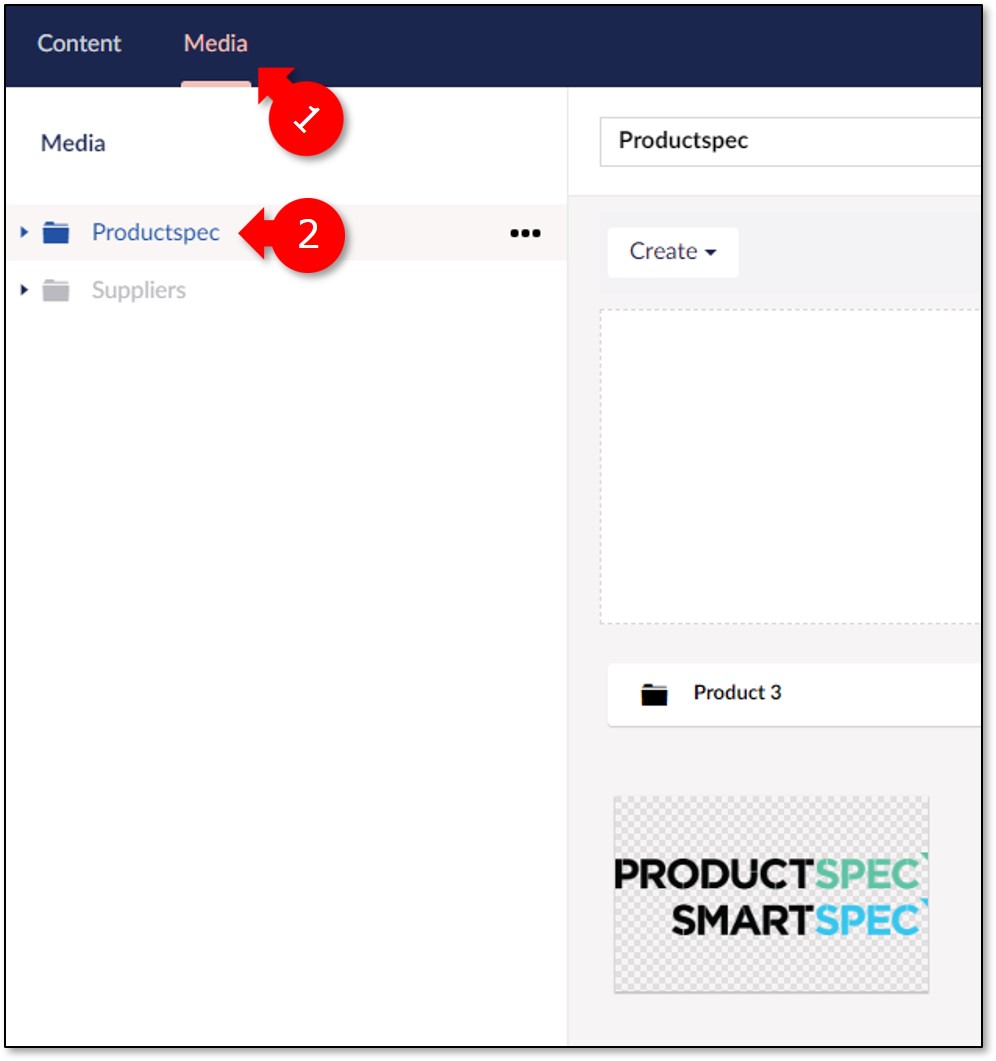 Click on the Product folder with the name of the product you are adding files to (or, if there is no such folder, create it and call it the name of the product your are adding files to).

And upload into that folder all the files pertaining to the product you are trying to add them to. Click on the text that says - or click here to choose files and a window will pop up displaying the files on your computer. Navigate to the files you wish to upload and select them all, then click Open to upload them to the folder you have selected.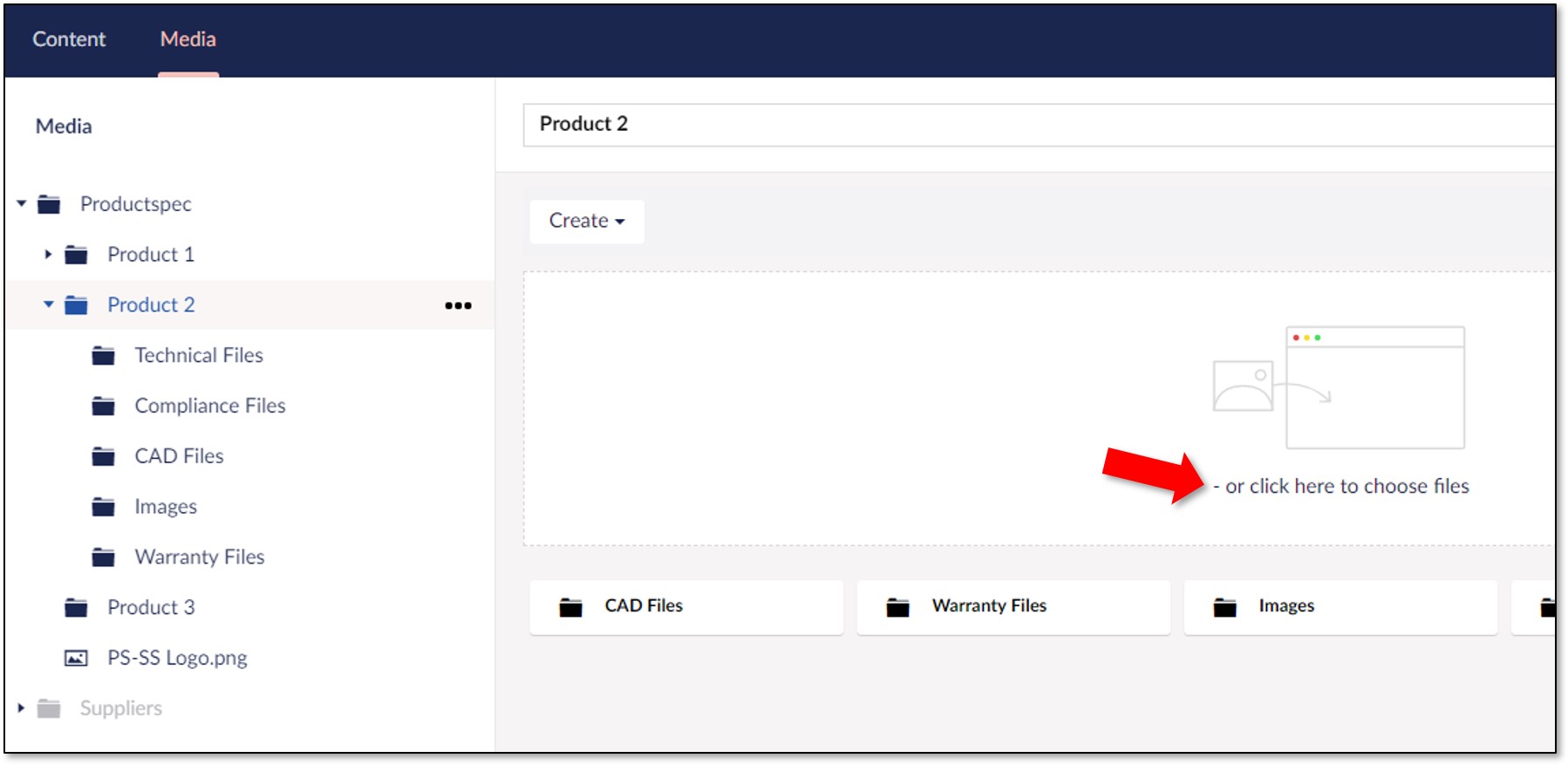 You can choose to create subfolders to store different types of files, for example a Technical Files folder to store your installation guides and technical specification documents, or Images to store your images. Find out more about this by looking at this help article.
Now that all your files for your product are uploaded, you can return to the Content tab and attach them to a product. Visit the Managing Your Products help section for more information on attaching files and photos to your products.
If you have any remaining questions or issues, please get in touch.