As you add more products to your Productspec account, you will also be uploading more and more files, photos and documents.
To help you manage this, you have the ability to create new folders inside each product folder in your Media Tab. An example of this would be to create an Images folder, and store all of your product images for a particular product in there to help reduce clutter.
To create a new folder to store product files, navigate to the Media Tab and select the product you wish to manage be clicking its corresponding file name in the left-hand sidebar menu. If the file for the product you are trying to manage doesn't exist, you can create it using the Create drop down menu and selected the Folder option.

Now that you have clicked into the folder of the product you wish to organise, you can click on the Create drop down menu and select Folder to create a new folder with which to organise your files.
Simply add the name you wish to call the new folder, and click the Save button in the bottom right-hand corner.
Your new folder will appear in your product folder.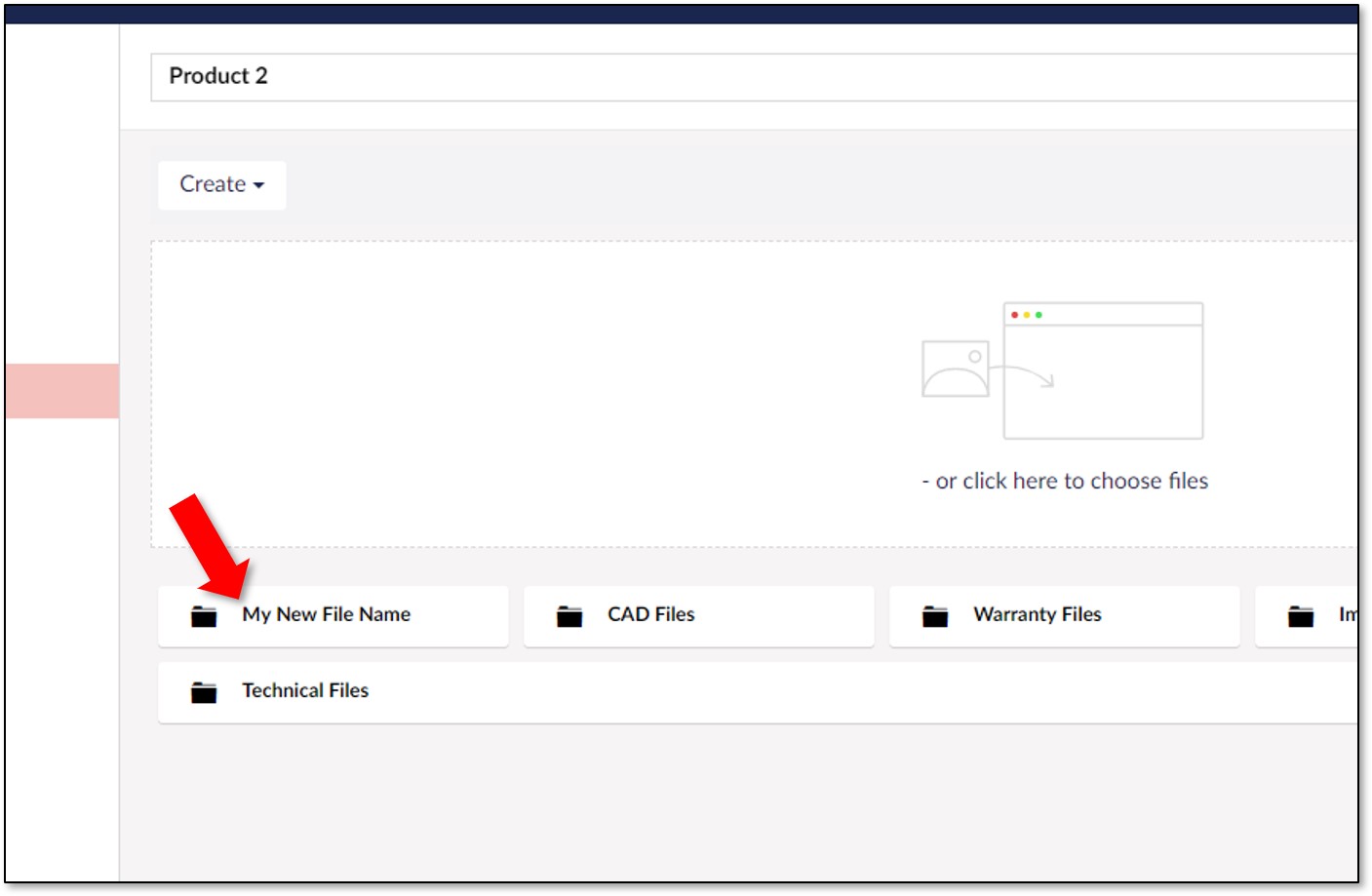 Still have questions on how to manage your uploaded files? Contact us.