Case studies enable you to showcase how your product has been integrated into new and interesting projects.
To create a case study, go to your Content Tab and navigate to the Case Studies folder inside your Company Folder. Once there, click Create Case Study button in the middle left of the screen to create a new case study.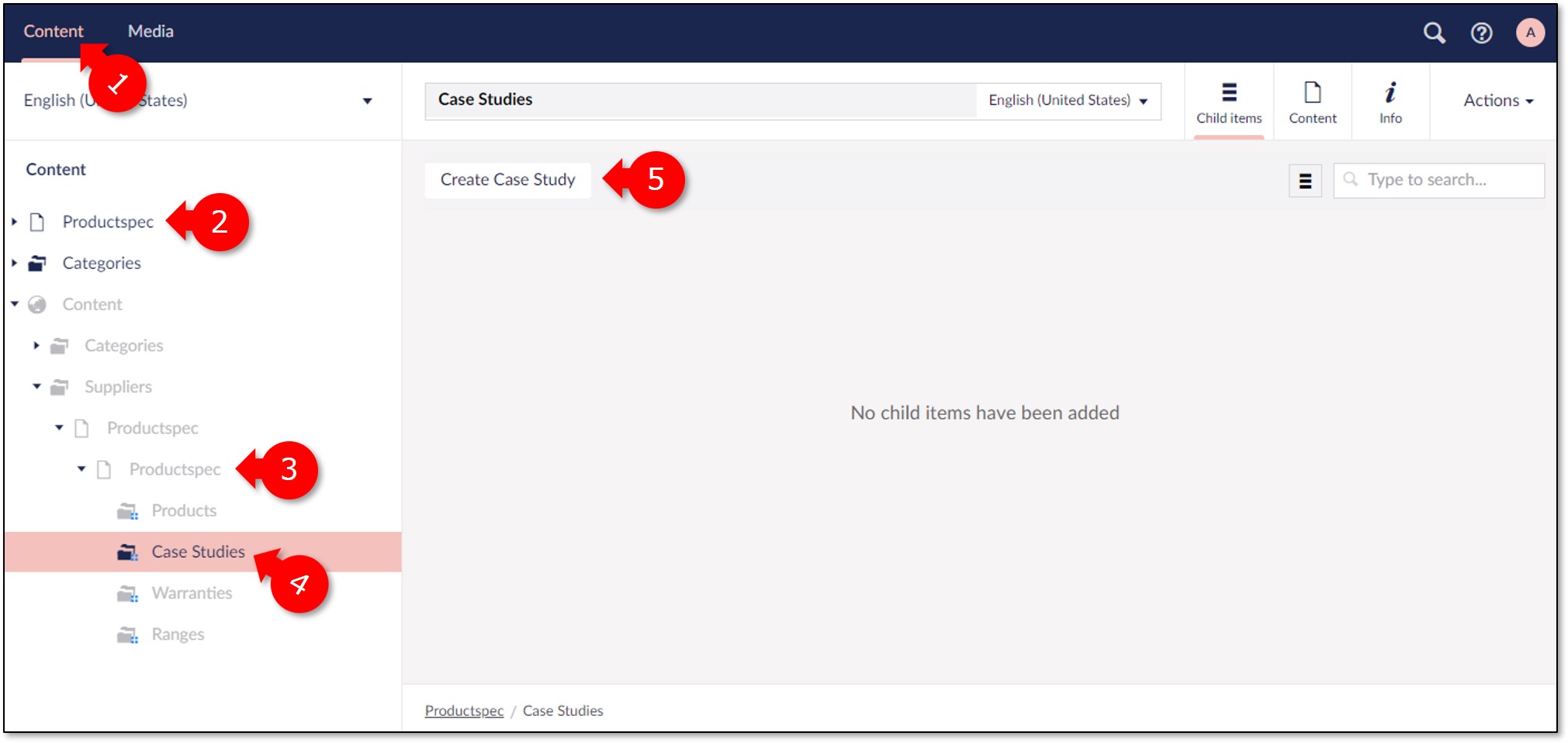 Follow the prompts and instructions on-screen to fill in information about your case study, then hit the green Save and publish button in the bottom right to finish creating it. Notice that you can attach products to a case study.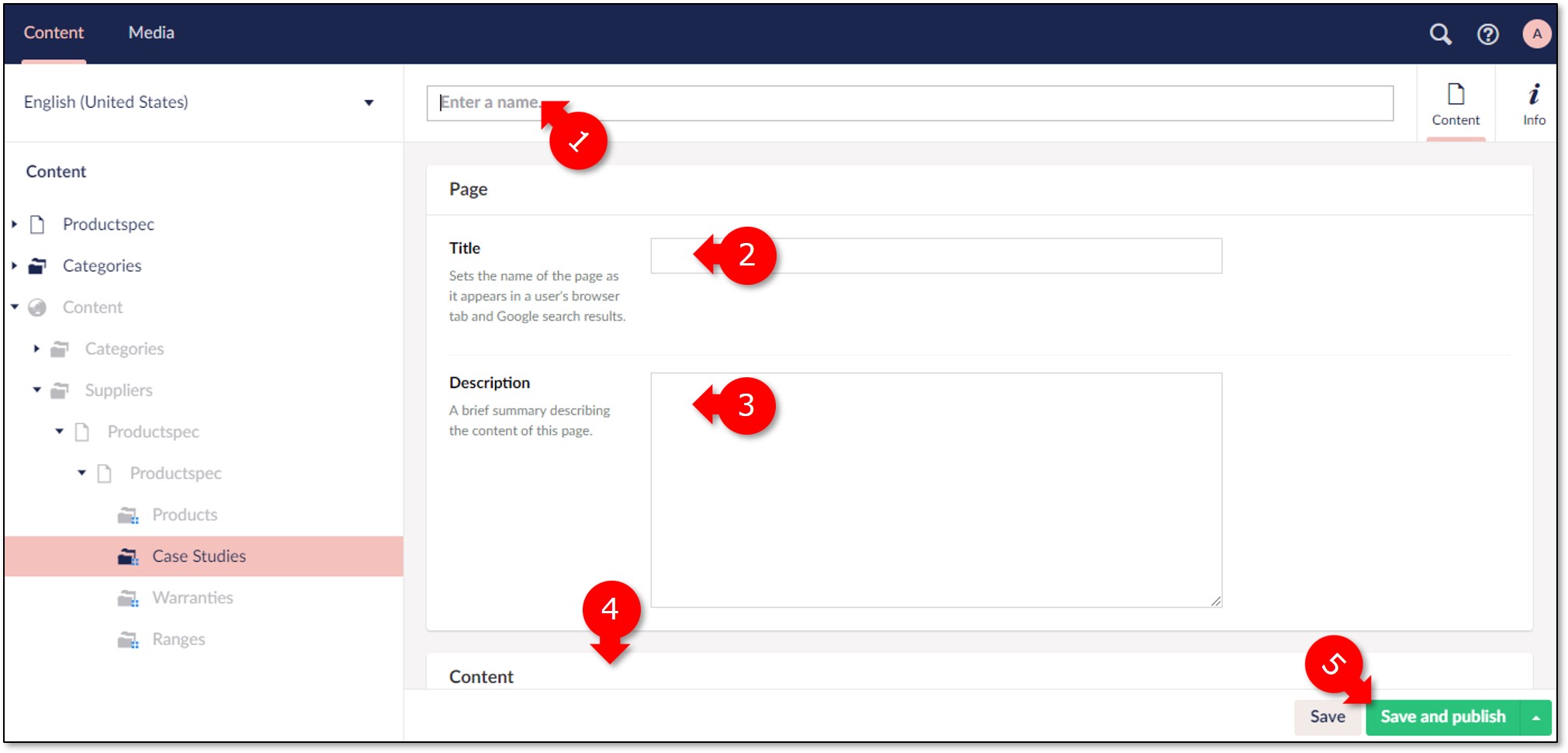 Remember that the Body text section is what appears on the website, and the Description section above it is what will appear in Google search results, and other such instances.
Congratulations, you have created a case study! The case study will now appear at the bottom of the product pages that you attached to the case study.
If any sections on this page are confusing to fill in, please visit our How to create a new product help article for information on how editing sections work.
Still having difficulty with case studies? Get in touch.